Pre-register to receive the U.S. results from our 2020 CMO survey on October 14.
The role of the Chief Marketing Officer is more difficult than ever: 'business as usual' is no longer an option and the future is clouded by uncertainty. Although no one could have predicted the pandemic, some marketing leaders report feeling better prepared for the road to recovery than others. The U.S. report from our 2020 CMO survey - launching October 14 - examines the top challenges and strategies for navigating this new normal. Through the lens of 'preparedness', we also investigate which marketers feel better prepared to navigate the crucial months ahead and, importantly, uncovering why they feel that way.
Pre-register to receive US report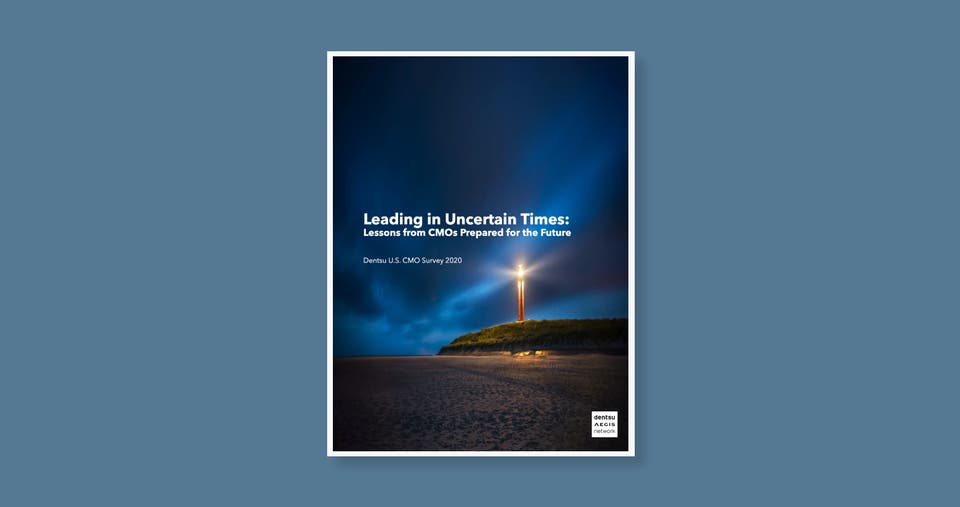 0
respondents from large companies
Global Report: Dentsu 2020 CMO survey
Our global report examines the mindset and level of preparedness for CMOs across 12 global markets, including Europe, the Americas and Asia-Pacific. The report investigates the strategies that separate Frontier CMOs - those who are well-prepared - from Follower CMOs, who believe they are less well prepared for the future.
Pre-register to receive global report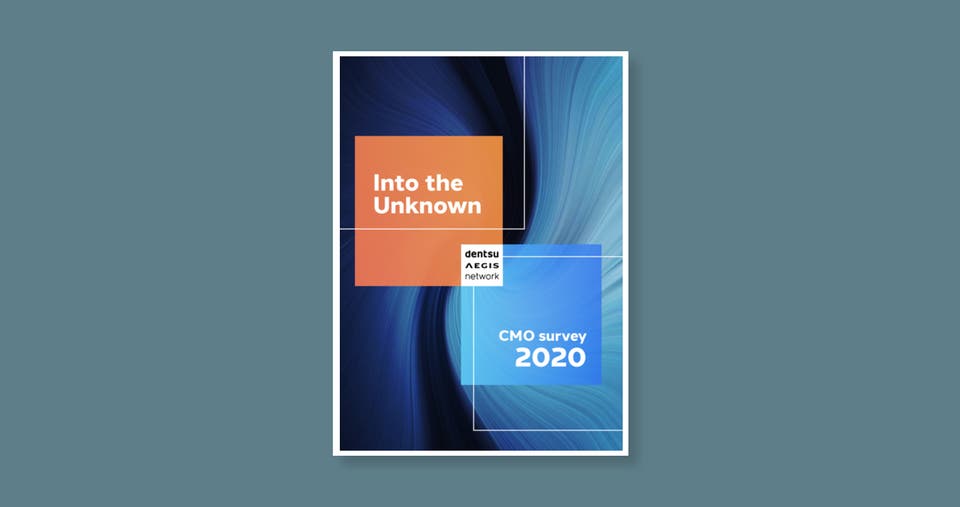 What's top of mind for 1,000 CMOs?
How can CMOs unlock a new era of innovation and transformation across their businesses? Discover unique insights drawn from our 2019 CMO Survey.