Social Impact is our strategy to conquer the 'digital divide'. There are many ways in which we can make sure this happens whether individually, as an agency or together as a network. Our strategy is to use ideas and data to highlight opportunities, inequalities, innovations and solutions to society's greatest challenges.
This includes the publication of research like our Digital Society Index and the CMO survey. Through this, we will inspire others to embrace the potential of the digital economy and create a more efficient, effective and fairer society. We will equip the next generation with the skills they need to thrive in the digital economy, create more diversified leadership, and transform the role of brands in society.
We are responsible, ethical, sustainable, diverse and inclusive - people you can trust to build a better digital future, one that will work for everyone.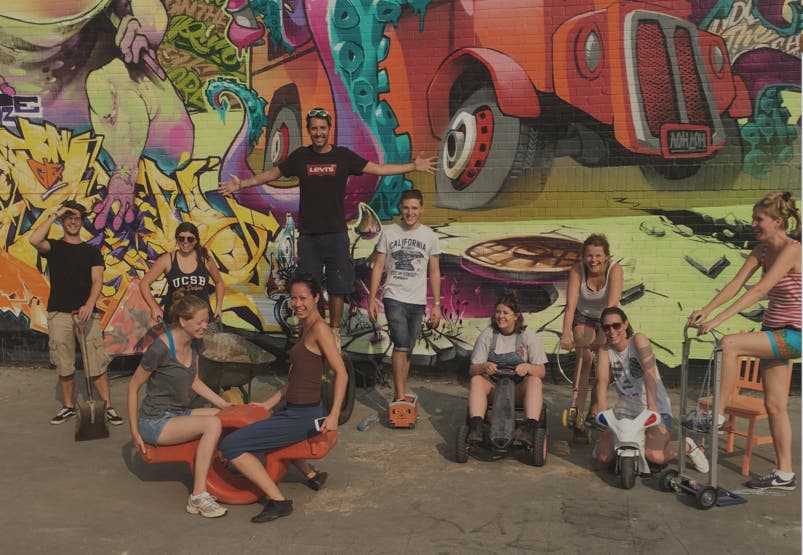 Improving society for everyone
Digital skills
We're sharing our skills and capabilities with the next generation and supporting them to find roles in our industry.
Tomorrow's leaders
We're mentoring entrepreneurs and change makers to build successful, diverse and inclusive businesses. 
Digital for society
We're transforming the role of brands in the digital economy, creating richer human experiences that build awareness, trust and better outcomes for society.
Operating better in the digital economy
For the planet
We're transitioning towards a low carbon business with a goal to use 100% renewable energy by 2020.
For our communities
We're helping our people share their time and talent with society.
For our people
We're creating a diverse and inclusive workforce intent on making a difference. Find out more.
Our network is committed to making a positive impact in society and on the next generation of talent.
The Code
We're opening the doors of our industry to the next generation. The Code teaches young people the skills they need to thrive in the digital economy.
Rise Up
Rise Up is our digital challenge designed to unlock the emerging marketing potential in young people. The annual competition is open to 15 to 18 year olds, offering them the chance to develop a marketing campaign that tackles an issue in society which is close to their heart.
Our environment strategy
We aim to run our business on 100% renewable electricity by 2020. We're members of the RE100 coalition. 
We're reducing our flight emissions by changing the way we travel and investing in digital solutions. 
We're consuming less. We're consuming better. And we're working with clients to find ways to further reduce our impact together. 
Dentsu Aegis Network on Twitter