What the Content?!
Verschenen op: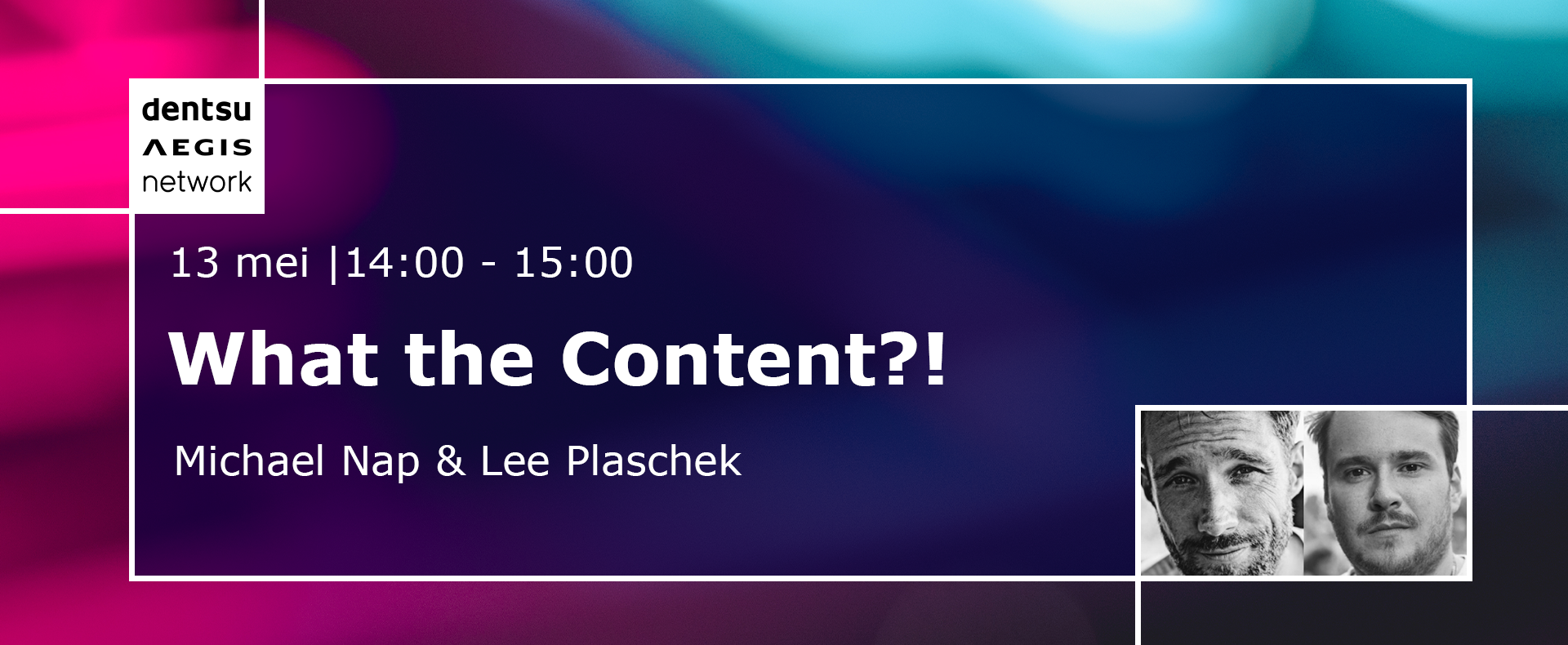 Geen zelfrespecterend merk kan er meer omheen: branded content is hot. Toch bestaat dit fenomeen al meer dan 100 jaar. Hoe kan het dan dat iedereen een ander beeld heeft bij deze term? Hoe zet je content optimaal in en hoe meet je de resultaten?
In deze interactieve webinar vertelt Michael Nap (Head of Content & Social bij ACHTUNG!, onderdeel van Dentsu Aegis Network) zijn visie op content en de relevantie ervan voor onze merken. Samen met Lee Plaschek (Format Creative & Video Director bij ACHTUNG!) gaat hij met jullie in discussie over alles wat met content te maken heeft. Bereid je voor, we maken er een interactieve sessie van!
Programma
13:50 Inloop
14:00 Start
14:30 Discussie en Q&A
15:00 Einde
Meld je hier direct aan voor de sessie op 13 mei, we kijken er naar uit je te verwelkomen!