Attention Economy Pdf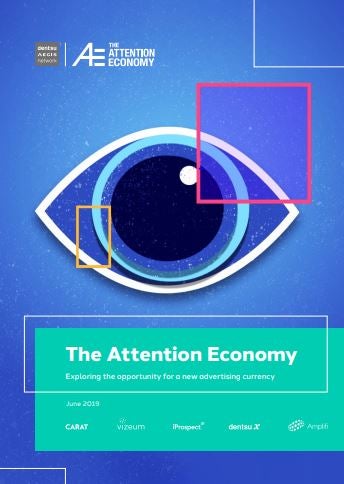 4,000+ advertising messages hit us daily. Across multiple platforms, devices and channels. It's a battleground for attention – and yet we continue to trade on impressions...We know the cost, the reach but do we know the real value of ads? Have they even been seen? What was their impact?
As we approach the turn of the decade, digital advertising has surpassed TV worldwide and online video is the fastest growing ad format. But as on-demand viewing rapidly becomes the norm, audience attention is no longer a given - it's something to be earned as audiences switch-off, skip, switch-over and fragment.
Thank you!
Your details were submitted successfully.
There was a problem!
It seems there was an error submitting your details. Please try again later.
Thank you!
Thank you for downloading our report. You can access the PDF at this link.