To navigate a storm, you need a compass.
That's why we develop clear, actionable thought leadership that helps brands embrace the potential of disruption in the digital economy.
Discover some of the best thinking from across our network.
Digital Society Index 2019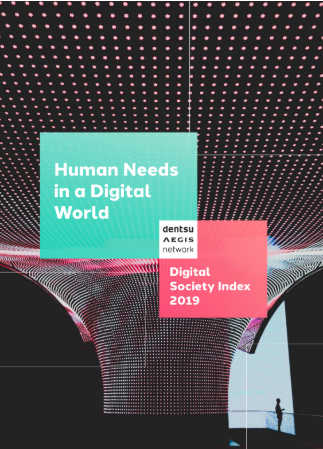 Published on:
Which opportunities does the digital economy offer for you? Worldwide, less than half of the people are being provided with their digital needs. Only one third believes that digital technology will create jobs. Interested in the summarized factsheet? Please feel free to contact saskia.baneke@dentsuaegis.com
Download report
Thank you!
Your details were submitted successfully.
There was a problem!
It seems there was an error submitting your details. Please try again later.