Come possono i brand padroneggiare le dinamiche di crescita della digital economy?
Nell'economia digitale, opportunità e rischi emergono all'improvviso. Per orientarsi in questo panorama così volatile, i brand devono essereri più agili, insight-driven e in sintonia con i bisogni dei consumatori. Scopri come, nelle nostro approfondimento che affronta il tema della crescita nella digital economy.
The Year of Expanding Connectivity: Carat Ten Trends 2019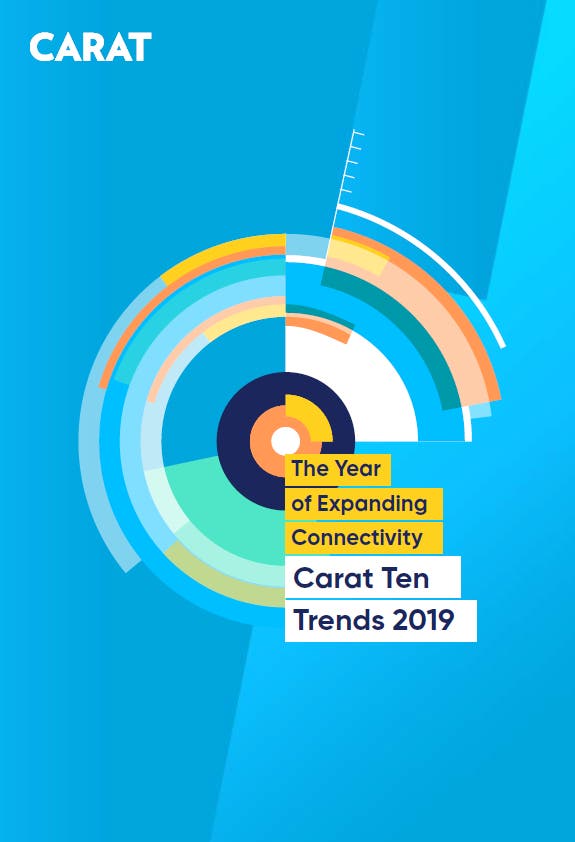 Pubblicato il 10 gennaio 2019
Il nostro Ad Spend report evidenzia la spesa pubblicitaria e le previsioni di crescita in 59 mercati, indicizzate per riferimento e analizzate dai nostri esperti.
Scarica il report
Ricevi le ultime notizie e gli ultimi aggiornamenti da Dentsu Aegis Network
Thank you!
Your details were submitted successfully.
There was a problem!
It seems there was an error submitting your details. Please try again later.