Beach House Schedule
09:30 - 10:30
The creativity crunch: Where next for brands and agencies?
Once upon a time, boardroom conversations about brand were dominated by the latest advertising campaign. Today they more likely focus on operating models and technology investments than creativity and big ideas, as businesses seeks to understand and meet the needs of customers right across the lifecycle.
Brand is in danger of exiting the boardroom. And that's an issue. For established businesses, brand is vital as market share is salami-sliced by digital newcomers. At the other extreme, new entrants are arriving in unprecedented numbers, using data to grasp market share, but often running into a "TV moment" at the point they need to scale.
All of this points to some key questions – How do we build and sustain big brands in a digital world? How do we balance investments across the full spectrum of marketing activity, from data and tech to creative? And what's the value of greater agency integration, as brands balance both short and longer-term objectives?
Previewing DAN's latest survey of 1,000 CMOs from around the world and drawing on new research from Forrester on the value of agency creativity, join us at the DAN Beach House to learn more.
Will Swayne, President, Client Solutions DAN (host)
Jay Pattisall, Senior Analyst, Forrester
Mark Sandys, Global Head of Beer, Baileys and Smirnoff, Diageo
Jennifer Zimmerman, Global Chief Strategy Officer, mcgarrybowen
Roxy Young, Vice President of Marketing & Business Development, Reddit
RSVP for this session here.
11:00 - 11:30
Space, the Final Frontier - New Business Model with Space Startup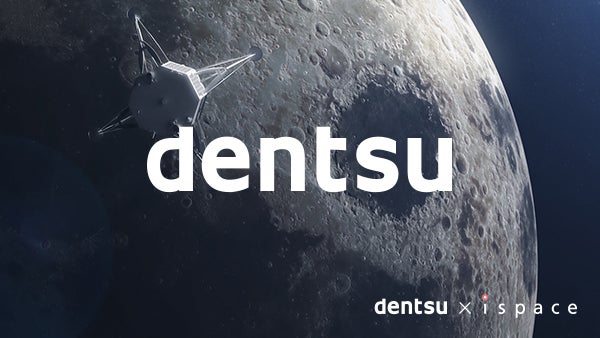 Dentsu is causing a stir in industrial circles by collaborating with startups in bold new ways, as the established order in the advertising industry disintegrates and the search for new business models ensues.
What's going on in space biz now, and where are the opportunities?
Find out about the novel collaboration with ispace, dark fighting, new deployment, and the future.
What new collaborations with startups can be found that realize dreams in space through marketing, and what is the breakthrough in combining the assets of space with creativity?
Proposals will also be given on how business models can be innovated.
Aaron Sorenson, Global Communications Specialist, ispace
Hideyuki Hirai, Executive Director, Global Business Center, Dentsu Inc.
Mitsuhiko Goto, Senior Solution Director, Solution Intelligence Center, Dentsu Inc.
RSVP for this session here.
11:30 - 12:00
Bracing for the Commerce Collision

The digital economy is profoundly changing the face of commerce, with retail ecommerce sales expected to reach $4.14 trillion worldwide. Although transactions happening offline represent more than 80% of the estimated retail sales, growth is shifting to ecommerce at an unstoppable speed. But with an expanding landscape, traditional competitive rules are being redefined for consumers, marketplaces and businesses alike.
At Cannes Lions 2019, iProspect brings together for conversation, future thinking leaders from the commerce space that are instrumental in defining its future: Leaders who are subverting traditional commerce norms to address growing challenges; Global marketplaces that are reshaping traditional commerce avenues for consumers and businesses; Payment platforms that are allowing anyone to start a business online or offline, and software companies addressing the new set of challenges for brands, from cross-channel measurement and optimisation, to bridging the gap between retail and media.
In this exclusive filmed roundtable interview at the Dentsu Aegis Network Beach House terrace, iProspect will challenge these leaders to define how they are facing the Commerce Collision, how they see the industry and brands reacting to this change, the innovation they want to see in the space and if they are future-proofing for the ecommerce generation.
Stefan Bardaga, CEO of EMEA iProspect
Martijn Bertisen: Consumer Retail & Technology, Google UK & President of the Digital & Innovation Pillar, British Fashion Council
Ashley Yuki, Product Manager at Instagram
Arthur Sevilla - Strategy & Marketing Lead, CPG - Pinterest
RSVP for this session here.
14:00 - 14:45
Tim Andree, Executive Chairman & CEO, Dentsu Aegis Network, in Conversation with Julia Chatterley, Anchor and Correspondent, CNN
Living in an age fuelled by technology & insight, where consumers are increasingly more demanding of brands, the challenges for clients to win, keep and grow their best customers has never been greater. How do brands build meaningful & lasting relationships with consumers, who have changing expectations of service quality but also high expectations of how brands behave and drive good growth? In a world where trust is questioned, how do brands earn loyalty and love?
Come and join Julia Chatterley, CNN in conversation with Tim Andree, Executive Chairman and CEO, Dentsu Aegis Network, talking through his views of the biggest challenges to our industry, the changing macro-economic climate and whether the new competitors pose a real threat to the agency model, and his vision for success, built upon DAN's vision of innovating the way brands are built. Learn more about how DAN is responding to these challenges through data-driven, tech-enabled, ideas-led solutions.
Tim Andree, Executive Chairman & CEO, Dentsu Aegis Network
Julia Chatterley, Anchor and Correspondent, CNN
RSVP for this session here.
14:45 - 15:15
Sushi Singularity 〜 A Future Created by Agency Creatives 〜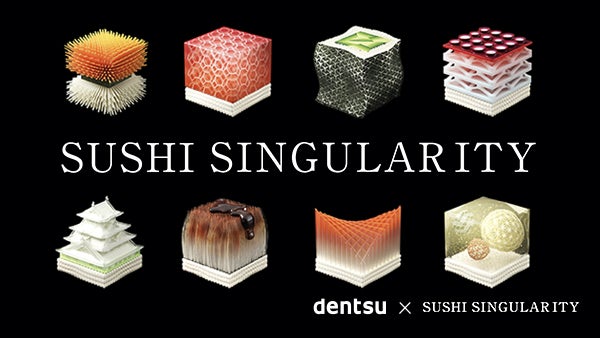 The "OPENMEALS" project aims to digitize the whole palate of sushi available and create a world that can be shared by all. It's a challenge that will drastically affect the dietary habits of 8 billion people, in so doing giving birth to radically new concept of food – data food. Combining the technological prowess from various fields, it provides both an unprecedented business model and new type of industry. The OPENMEALS project, driven by agency creatives, also gives us a taste of the creative power of the next generation and glimpse into the future of the advertising agency business.
Ryosuke Sakaki, Art Director of Dentsu Inc. and Founder of OPEN MEALS
RSVP for this session here.
15:15 - 15:45
Facing the Future

Data, technology, creativity, and empathy have collided. People and machines working together in new ways, playing to their strengths. A rise of an increasingly multi-cultural workforce has shone light on implicit bias in business and technology that isn't sustainable for growing businesses, a modern workforce and their global consumers. In this exclusive filmed roundtable interview at the Dentsu Aegis Network Beachouse terrace, iProspect will challenge these leaders through the lenses of culture, society, business and marketing, and discuss barriers to equal opportunity and overcoming unconscious biases to succeed in the evolving digital economy.
Joanna Catalano, CEO, iProspect APAC and President, DAN Solutions Dentsu Aegis Network
Maxine Williams, Chief Diversity Officer for Facebook
Bruce Daisley: VP - EMEA, Twitter, #1 Bestselling Author of The Joy of Work
Kellyn Kenny – Global CMO Hilton
Misha Byrne: Partner Neuro Power Group http://www.neuropowergroup.com/
RSVP for this session here.
15:45 - 16:15
The Future of Marketing is…

In an ever-changing world where everybody has a story to tell, the marketer's role has never been more complex. Experience is the new brand and in order to be successful, companies must build new types of customer relationships, bring together online and offline, and build a culture of data and testing. All the while, creativity and purpose must be kept at the centre. Every leader must embrace new roles and responsibilities across the C-Suite, while adopting new technology and platforms to bring brands to life.
Jay Dettling, Vice President, Global Partners, Adobe
Ben Jankowski, Group Head, Global Media, Mastercard
16:30 - 17:30
Young Media Academy - hosted by Nick Brien, CEO, Americas, Dentsu Aegis Network

Nick Brien, CEO, Americas, Dentsu Aegis Network