Beach House Schedule
09:00 - 10:00
Young Marketers Breakfast: Classroom session (Closed session)

Vikram Bhaskaran, Global Head of Vertical Strategy and Marketing, Pinterest
11:00 - 11:30
The Art & Science of Omnichannel Engagement

From in-house teams to bespoke agencies that focus on everything from influencer marketing to hyper-targeting, today's CMOs have more tools and pathways than ever to reach the right audience. But delivering intelligent and highly connected journeys starts with a holistic view of your customer. Customers don't see separate departments – they want a seamless experience across interactions with your brand. How is the role of a marketer changing as customer expectations and ever-adapting technology drive business transformation? How can marketers partner with technology providers to successfully connect digital tools with traditional marketing practices? In this engaging and informative session, Dominic Shine (CTO, Dentsu Aegis Network), Leah Pope (CMO Datorama) and Jon Suarez-Davis, SVP, Marketing Strategy & Innovation, Salesforce) will discuss these issues and more, as they tackle the tough questions of how modern CMOs should marry the art and science of marketing to build omnichannel engagement.
Dominic Shine, CTO, Dentsu Aegis Network
Chip Hall, Managing Director, Global Channel Sales, Google
Jon Suarez-Davis, SVP, Marketing Strategy & Innovation, Salesforce
12:45 - 13:15
I'm not listening! Kickstarting the dialogue on the Attention Deficit

4000+ advertising messages hit us daily. Across multiple platforms, devices and channels. It's a battleground for attention – and yet we continue to trade on impressions...We know the cost, the reach but do we know the real value of ads? Have they even been seen? What was their impact? As we approach the turn of the decade, digital advertising has surpassed TV worldwide and online video is the fastest growing ad format. But as on-demand viewing rapidly becomes the norm, audience attention is no longer a given - it's something to be earned as audiences switch-off, skip, switch-over and fragment.
It's time for brands, agencies and media owners to evolve with the changing landscape and start thinking about:
- Do we care about people tuning-out of advertising?
- How engaged do people need to be for advertising to have an effect?
- Is there a better way to define and value attention?
- What does this mean for industry standards and the way we invest?
Karen Nelson-Field, Executive Director, The Centre for Amplified Intelligence
Mark Greenstreet, Chief Research Officer, Dentsu Aegis Network
Angela Steele, CSO, Carat US
Ben Jankowski, VP Global Media, Mastercard
RSVP for this session here.
14:00 - 14:30
Where next for your brand?

Dentsu, in association with Campaign Asia-Pacific and The Effectiveness Partnership, will reveal the results from the Dynamo Brand Index global study. The results show empirically, that we have reached a point where what won in the past, is no longer enough to win in the future, so how should we think about brands and their power to move businesses in the new economy?
Discussion topics include:
Where are successful brands moving to and how, with revealing insights into future brand intentions
Which are the top performing brands and why: a sneak-peak into the global brands that shone, as well as a deep-dive into a handful of surprise performers
A new methodology: how 22,000 consumers, 10 markets and 170 brands make up the DBI and reveal the truth behind how brands are built – with a new focus on up-and-coming brands as well as 'the usual suspects.


Atifa Silk, Brand Director, Haymarket Brand Media
Gurdeep Puri, Founding Partner, The Effectiveness Partnership
Michael Chadwick, Chief Strategy Officer Asia Pacific, Dentsu
RSVP for this session here.

14:30 - 15:00
When Data Meets Creativity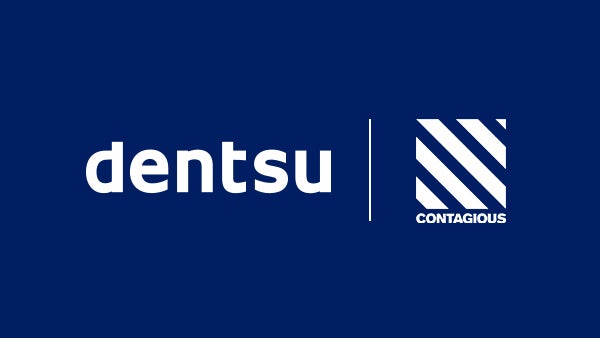 Join the panel discussion moderated by Contagious Co-founder Paul Kemp-Robertson with three global leaders in the creative industry. They will share their views on how Data x Creativity can create strong, sustainable value for brands, the roles data, media, strategy, creative and technology play in business and the fascinating story behind the life-changing "Project Revoice."
Yasu Sasaki, Head of Digital Creative at Dentsu Inc. & Jury President of Creative Data Lions 2019
Ted Lim, CCO of Dentsu APAC & Jury President of Direct Lions 2017
Asheen Naidu, ECD of BWM Dentsu & Juror of Industry Craft Lions 2019
Moderator: Paul Kemp-Robertson, Co-Founder & Chief Brand Officer, Contagious
RSVP for this session here.
15:00 - 15:45
Disruptive dominance: D2C brands that are killing it

Unlike traditional retail companies, D2C brands don't need to rely on brick and mortar stores for exposure or sales. Using their unique marketing and distribution model (shipping directly to consumers, influencer engagements/partnerships and pop-up shops) these well-positioned start-ups are shaking up the industry and disrupting legacy competitors, building the brands of tomorrow while selling today. Examine how brands like Hubble and [Away] have set themselves apart successfully utilizing both brand AND performance marketing to become dominant retailers, from a digital-first and only platform. Learn the strategies to connect and build loyalty with your consumers that will put your business on the fast-track towards growth.
Key Takeaways:
-How to strike the right balance of performance marketing while still brand building
-What brick and mortar retail shops can learn from the success of how digitally native brands​ market
Moderator: Nick Brien, CEO, Americas, Dentsu Aegis Network
Matt Jacobson, Head of Market Development, Facebook & Owner of Birdwell Beach Britches
Jessie Horwitz, Co-founder and Co-CEO, Hubble
RSVP for this session here.
16:00 - 17:00
Walk the Work

Contagious and Isobar will partner at Cannes for 'Walk the Work', an exclusive beach-front panel discussion to analyse the winning campaigns, breakdown key trends and then tell you what it all means for your day job. Contagious strategists Katrina Stirton Dodd and Dan Southern will take to the stage with Isobar's global Chief Creative Officer, Ronald Ng, to present an inspirational journey through the themes of the 2019 Cannes Lions International Festival of Creativity.
Katrina Stirton Dodd, Strategist, Contagious
Dan Southern, Strategist, Contagious
Ronald Ng, Chief Creative Officer, isobar
RSVP for this session here.